Intellihot Leasing Program
Get peace of mind with our turnkey installation and on-going service
Intellihot is your one-stop-shop for all of your commercial water heating needs. We will install and maintain your tankless water heater for a single low monthly fee. Preserve cash and eliminate downtime while we keep the hot water flowing, day after day. No repair bills, no emergencies, just lower energy costs.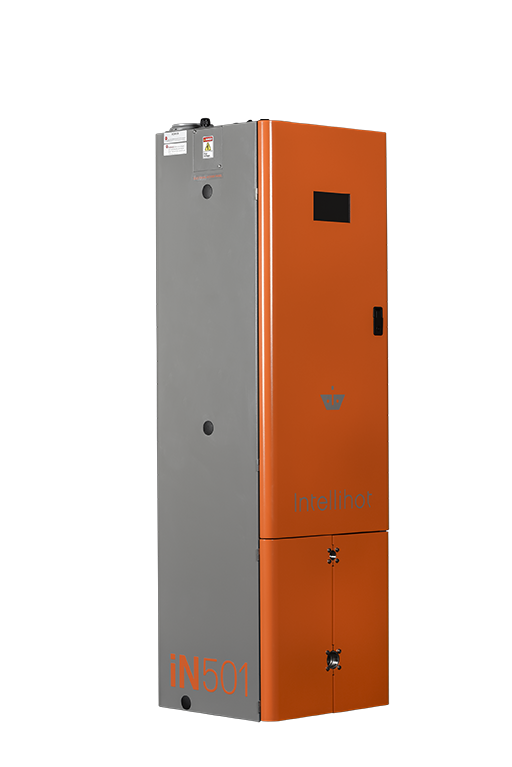 Starting @ $299/month, proactively upgrade now
An effortless & seamless switch over, we take care of everything
99.99% uptime guarantee

Includes 24/7 factory monitoring

Installation and all on-going service is included

Venting and accessories are included

5 or 10-year contracts available

Immediately cut operating costs 30-40%

Free up 80% of space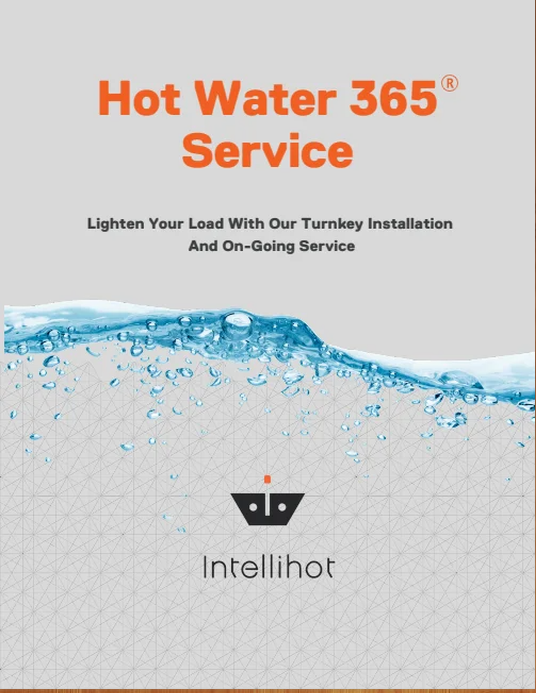 Request Free Consultation!
Ideal for Hotels, Restaurants, Schools, Multi-Family, Senior Living Applications.
Compact Drop-In Replacement – Neuron units are over 8" slimmer than traditional water heaters and feature similarly located water in
and out for easy hook up without the need to re-pipe. Replace typical tank units in a flash.
Built-In Redundancy – All Neuron models come with two separate heat engines, independently controlled thus eliminating
additional expense and space for a redundant backup water heater.
Eliminate Mixing Valves & Lower Legionella Risks – With no storage tanks, there's a lower risk for Legionella growth. By
eliminating the need for mixing valves, this feature also reduces their associated unreliability and costs.
Access the Intellihot calculator that fits your needs. Tankless water heaters are maintenance-free, energy-efficient, and offer unlimited hot water.
We develop ingenious commercial hot water systems that give people more while demanding less
Count on superior performance and reliability from our i Series line, with the i200 and i250 tankless water heaters. Designed to be our commercial "workhorses," the i Series units are ideal for highly variable applications using potable hot water. Each is engineered with minimal components to maximize durability—even in the most demanding commercial applications.
Common Applications:
Restaurants

Commercial kitchens

Hotels / Lodging

Quick Service Restaurants

Large high end resi

dential ho

mes
All of our commercial hybrid water heaters can be cascaded for increased capacity. And yet each one operates autonomously. This means cascaded units do not require a master controller (the kind that causes a single-point failure) With Intellihot's patented design, each iQ series unit has enough internal intelligence to perform independently.
Common Applications:
Hospitality

Multi-Family

Stadiums

Restaurants

Healthcare

Education

Retail

Manufacturing.
When space and cost are important deciding factors, you can count on our Neuron Series water heater units for superior performance and reliability. Ideal for commercial applications, our tankless water heaters provide 96% thermal efficiency and are constructed for maximum durability – even in the most demanding commercial applications.
Common Applications:
Hotels / Lodging

Restaurants

Schools

Restaurant

Retail
As building technology keeps evolving, water heating systems have been stuck in the Dark Ages.

Intellihot changes that!
SCALE FREE HEAT EXCHANGER
This is progress with no pain or learning curve. Intellihot simplifies every step — from installation to operation to adding capacity — with solutions that fit seamlessly with your existing technology and infrastructure.
We build reliability into everything. Our industrial-grade heat exchangers stand up to everything we throw at them, backed by an industry-leading commercial warranty. Each unit operates independently with no master controller, preventing the risk of single-point system failure. If one malfunctions, the rest keep going to provide 75% of the original capacity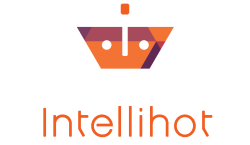 Due for repairs, the Grand Hyatt Vail turns to Intellihot for tankless water heating reliability, cost savings, and cutting OPEX
Village of Sandalwood Park- Brampton, ON
WorldMark Anaheim saves money & reputation with Intellihot.
Schlegel Villages in the Village of Sandalwood Park is a long term assisted living facility and home to over 120 residents. The village is expansive, with individual rooms varying from 218- 230 sq. ft. The facility required an efficient system to replace its old one quickly and easily, as to not inconvenience its residents.
This large, vacation ownership property received complaints from customers experiencing issues with water pressure and temperature stability. The outdated boilers were also becoming costly and inconvenient to operate and repair. Management found its hero in Intellihot's efficient, reliable water heaters, saving the resort's reputation and wasteful spending.
Nestled at the base of Vail Mountain, along the banks of Gore Creek, Grand Hyatt Vail is located in the heart of Vail Valley within the Cascade Village neighborhood. The hotel features bold, vibrant architecture inspired by its scenic locale and welcoming service,
with exclusive amenities ideal for both leisure travelers and conference attendees alike.
Pancake Pantry flips for Intellihot
NO MORE COLD SHOWERS FOR THESE HARD WORKING SCHOLARS!
INTELLIHOT ENSURES HOT WATER FOR LEADING INSURANCE COMPANY.
This popular local restaurant selected Intellihot's high-efficiency, tankless
water heater when their old water heater and storage tank began to fail.
With 64 dorms and 120 residents, this busy residence hall also includes a student lounge and full laundry facilities. Intellihot stepped in to replace their old, leaky tanks with energy-efficient and reliable water heating equipment.
This leading insurance company's headquarters needed to upgrade its aging water heating equipment to a more efficient design that would provide them reliable hot water and help reduce their monthly gas consumption.