Intelligent Tankless Hot Water.

Perfect for Commercial Water Heater Needs
Intellihot saves money, time and space from installation to operation. Our technology gets up and running quickly and costs less to operate month after month. With all the power of alternative systems at a fraction of the size, our design makes space-hogging boilers and storage tanks totally obsolete.
WORRIED ABOUT WATER HEATER EMERGENCIES SHUTTING YOUR BUSINESS?
We can help determine the remaining life of your commercial water heaters, and help plan expenses.
Smartify your water heater and predict remaining life
We send you our smart device, telliBot_ai (to each of your locations)

Easy, 10 minute DIY install, no special tools needed.

It monitors existing water heaters (any make & model).

After 10 days, simply send us the box, we issue a health report for all of your monitored units.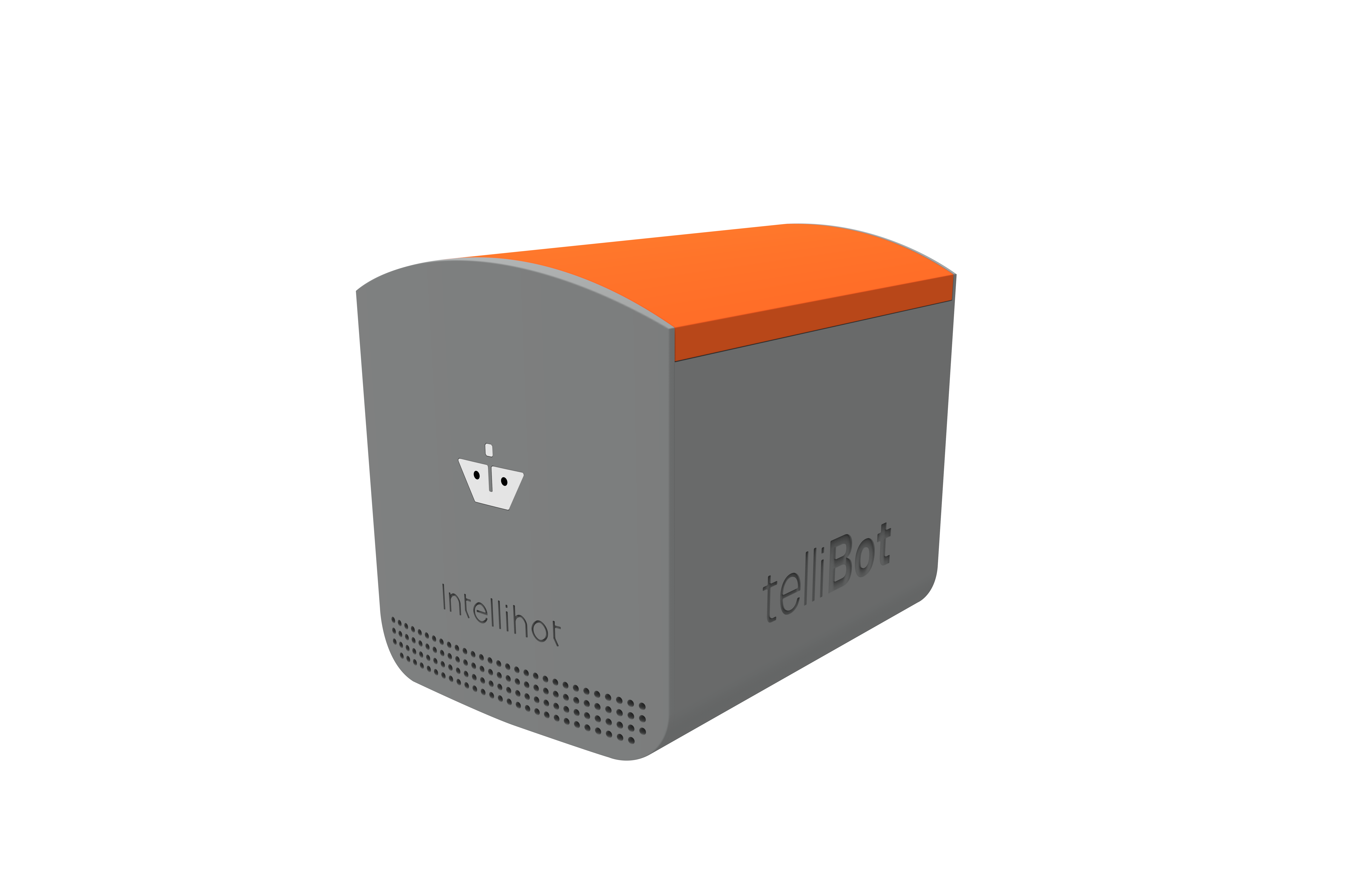 For a FREE consultation, and to receive a copy of the sample report. Please enter the following information.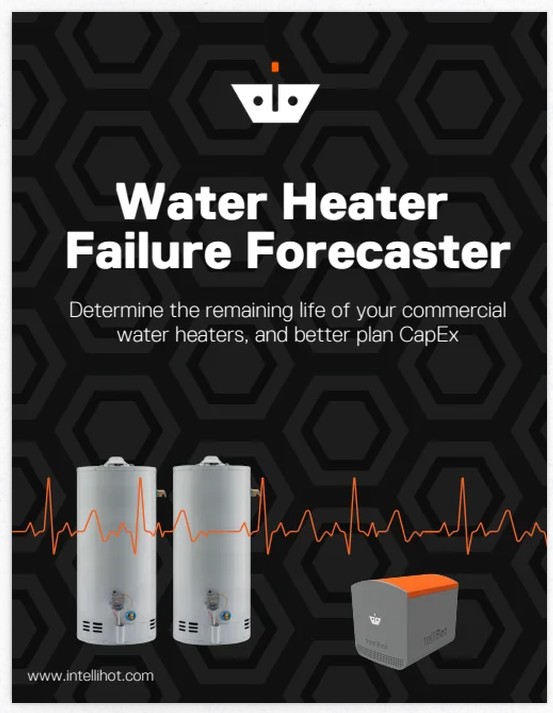 HOW LONG DO COMMERCIAL WATER HEATERS LAST?
Determining the valuable remaining life of your commercial water heaters can assist you with staying away from unexpected costs when these systems fail. A couple of variables can affect the life span of your water heating system. Talking with a reputable plumbing organization can offer you some direction on the best and most effective water heating solutions for hotels, multifamily properties, restaurants, senior living facilities, and other business properties. Here are a few things to consider while picking the right water heating system for your commercial properties.
We also develop ingenious commercial hot water systems that give people more while demanding less
Count on superior performance and reliability from our i Series line, with the i200 and i250 tankless water heaters. Designed to be our commercial "workhorses," the i Series units are ideal for highly variable applications using potable hot water. Each is engineered with minimal components to maximize durability—even in the most demanding commercial applications.
Common Applications:
Restaurants

Commercial kitchens

Hotels / Lodging

Quick Service Restaurants

Large high end resi

dential ho

mes
All of our commercial hybrid water heaters can be cascaded for increased capacity. And yet each one operates autonomously. This means cascaded units do not require a master controller (the kind that causes a single-point failure) With Intellihot's patented design, each iQ series unit has enough internal intelligence to perform independently.
Common Applications:
Hospitality

Multi-Family

Stadiums

Restaurants

Healthcare

Education

Retail

Manufacturing.
When space and cost are important deciding factors, you can count on our Neuron Series water heater units for superior performance and reliability. Ideal for commercial applications, our tankless water heaters provide 96% thermal efficiency and are constructed for maximum durability – even in the most demanding commercial applications.
Common Applications:
Hotels / Lodging

Restaurants

Schools

Restaurant

Retail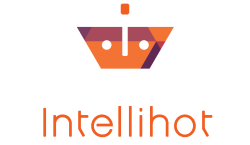 Due for repairs, the Grand Hyatt Vail turns to Intellihot for tankless water heating reliability, cost savings, and cutting OPEX
Village of Sandalwood Park- Brampton, ON
WorldMark Anaheim saves money & reputation with Intellihot.
Schlegel Villages in the Village of Sandalwood Park is a long term assisted living facility and home to over 120 residents. The village is expansive, with individual rooms varying from 218- 230 sq. ft. The facility required an efficient system to replace its old one quickly and easily, as to not inconvenience its residents.
This large, vacation ownership property received complaints from customers experiencing issues with water pressure and temperature stability. The outdated boilers were also becoming costly and inconvenient to operate and repair. Management found its hero in Intellihot's efficient, reliable water heaters, saving the resort's reputation and wasteful spending.
Nestled at the base of Vail Mountain, along the banks of Gore Creek, Grand Hyatt Vail is located in the heart of Vail Valley within the Cascade Village neighborhood. The hotel features bold, vibrant architecture inspired by its scenic locale and welcoming service,
with exclusive amenities ideal for both leisure travelers and conference attendees alike.
Pancake Pantry flips for Intellihot
NO MORE COLD SHOWERS FOR THESE HARD WORKING SCHOLARS!
INTELLIHOT ENSURES HOT WATER FOR LEADING INSURANCE COMPANY.
This popular local restaurant selected Intellihot's high-efficiency, tankless
water heater when their old water heater and storage tank began to fail.
With 64 dorms and 120 residents, this busy residence hall also includes a student lounge and full laundry facilities. Intellihot stepped in to replace their old, leaky tanks with energy-efficient and reliable water heating equipment.
This leading insurance company's headquarters needed to upgrade its aging water heating equipment to a more efficient design that would provide them reliable hot water and help reduce their monthly gas consumption.
Intellihot tankless commercial water heaters are made to be indestructible, a promise we back up with a stellar service guarantee. Over-the-air monitoring means we detect issues — and resolve them — often before you know there's a problem. When you need a hands-on fix, we're there, too, with knowledgeable experts who respond quickly to keep things flowing.
We envision a future of extraordinary efficiency, where not a watt or drop is wasted.
But sacrifice isn't how we get there. We will collaborate across industries to develop systems that use less while giving people more. Maximum ROI at minimal cost. Greater freedom achieved with a tiny footprint.
The sustainable world we all want is one of abundance — efficient, effortless, endless. We call that progress.